Step 1 – Get activated
Click the link on your email receipt. You'll just need your email address and activation code.
Enter your activation code and your email address. Your HDHomeRun devices will show up here too, so you know it's all working.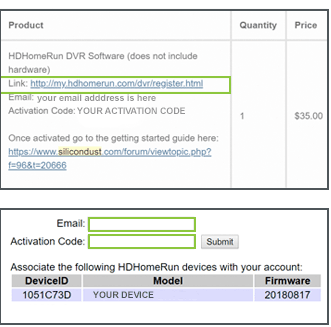 Step 2 – Let's get the software you need
You'll need the DVR software running on your Windows PC. You can download it from here.
But remember; this isn't the same software that you use to watch live TV – this extra part allows you to record it.
Get it running and we're ready to move on…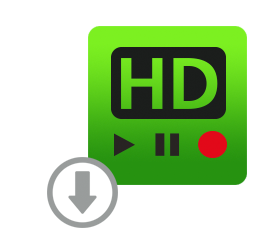 Step 3 – Let's get it running
Click on the DVR tab in HDHomeRun Setup. Check the "Use this PC for making recordings" box.
It will put your recordings on the C: drive – if you want to change it, simply press '…' and change the location
Click OK to enable the DVR and close the HDHomeRun Setup program.
Note 1 – Locations
Please select a hard disk that is physically connected to your computer. Please do NOT use a shared or networked drive.
Note 2 – Formats
Please ensure your hard disk is formatted to NTFS (internal) or exFAT (external)